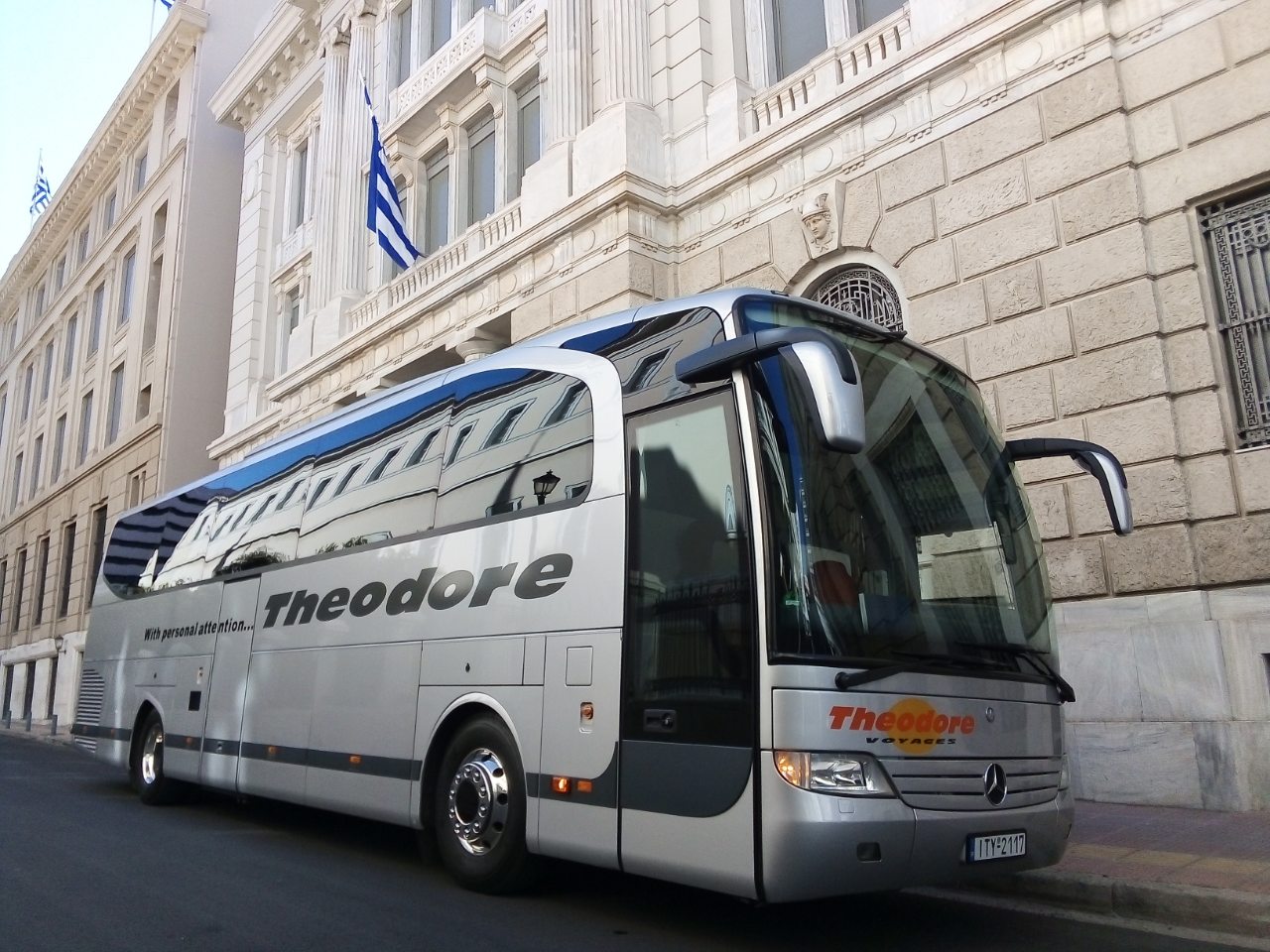 If you are travelling with friends or colleagues, if you are part of an association and wish to discover the best Greece has to offer, we are here to meet your needs. Greece offers itself to you in all its beauty: its paradisiacal islands, its lakes, its mountains, its forests and its thousand-year-old traditions well anchored in modern life.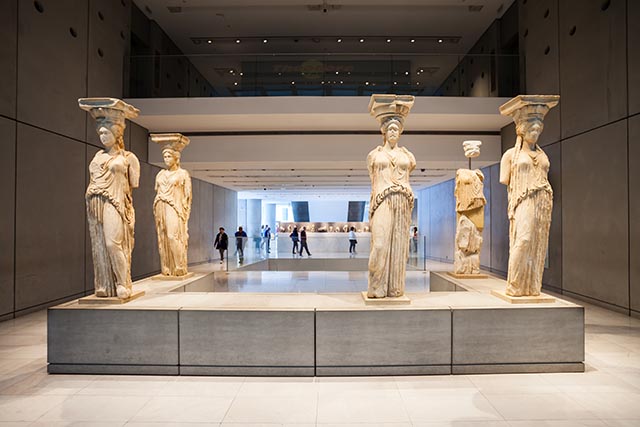 The Acropolis Museum
The Archaeological Museum of the Acropolis in Athens has become one of the most visited museums in Europe since its opening in June 2009. Home to thousands of historical objects and as many relics, the Acropolis Museum is particularly well known for the Caryatids and all the elements from the excavations carried out on the site of Acropolis.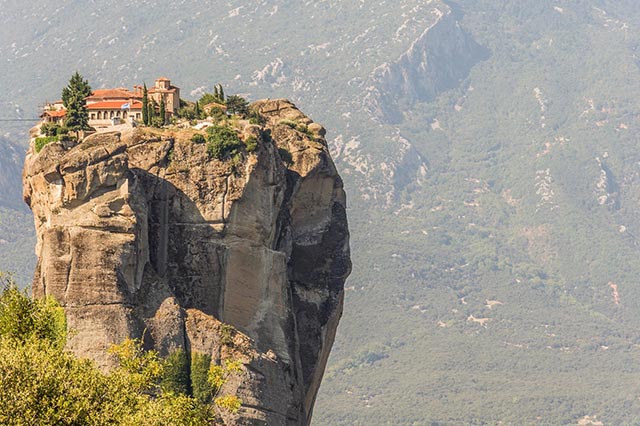 Meteora
The Meteora are a geological formation in northern Greece, in Thessaly which have been home to Orthodox Christian monasteries perched on their cliff tops since the 11th century. In modern times, Meteora, still inhabited by monks, are one of the most visited destinations not only in Greece but in the whole of Europe.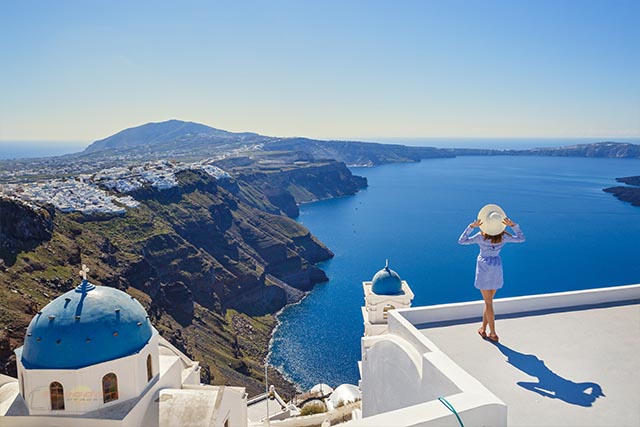 Santorini
Santorini, also called Thera or Thira, is a Greek island in the Aegean Sea. It is really one of the most beautiful islands in the world. You have probably seen pictures of this island all over the internet. Painted with the colors white and blue, Santorini is perfect for beautiful photography sessions. But we must not forget to visit the Akrotiri, the ancient Thira and the sleeping volcano of Santorini.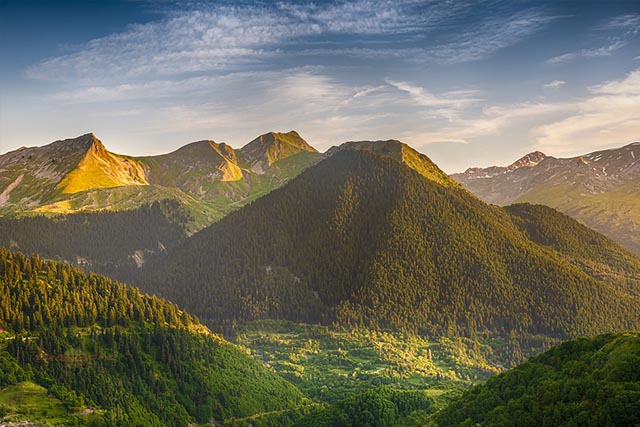 Metsovo
Metsovo is a mountainous region between Ioannina and Kalambaka. This small town is known for its home-made spice-filled sausages. The inhabitants of Metsovo are more breeders than farmers with long traditions in cheese and sausage making.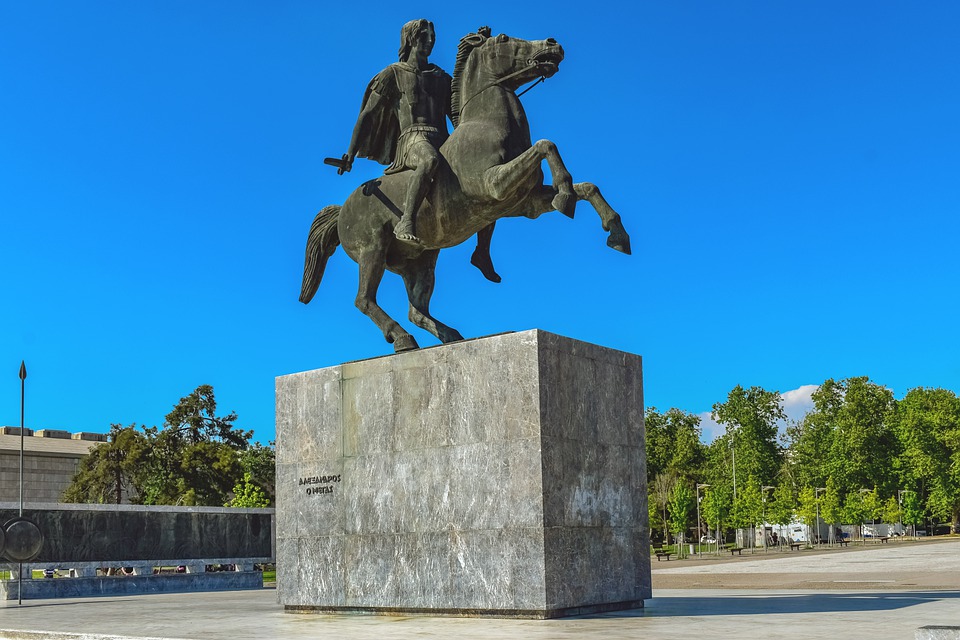 Thessaloniki
Thessaloniki is the second largest city in Greece with more than 1 million inhabitants. It was named after Princess Thessaloniki of Macedonia, half-sister of Alexander the Great. Today the city is quite modern, visited by young people interested in it's night life but also by those interested in history as it has several sites to visit and even one of the largest archaeological museum in the country.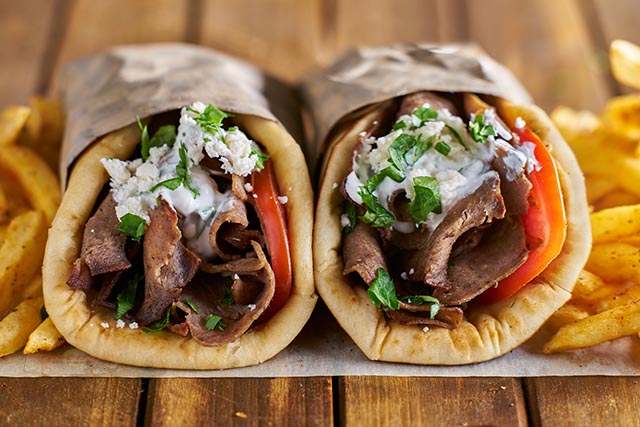 Gyros
The famous "Pita" with Gyros of Greece takes its name from the word Γύρα which means "turn", in reference to meat cooked on the spit. Pitas are traditionally stuffed with pork or chicken, tomatoes, yogurt sauce and spices. Today's more modern pitas are made with French fries, lettuce and a special sauce or the traditional tzatziki.